_
Who We Are…
Welcome to the DEATH ENSEMBLE.
Once upon a dark and dreary time…
A love of horror and a fanatic appreciation for Slayer led me, by fate, to a position writing for Icons of Fright, one of the web's most popular horror sites. What started with one convention review led to over 200 movie reviews, several con reports, and entertaining and informative interviews with some of the names in horror.  After two years as a featured writer, I became the editor-in-chief for Icons of Fright for over a year. The site provided me a wonderful opportunity and helped me to establish myself as a "horror journalist" (haha!) on the net.  I'm grateful for it.
After more than three years, it became evident that it was time to move on.  And so I present to you the Death Ensemble.  I've assembled a talented group of writers here, with plans of presenting you, the avid horror fan, content that is challenging, exciting and enjoyable.  We'll provide interviews and reviews, just like most of the other horror sites do.  But we'll also provide commentary on the horror scene, let you know what's got us thinking enough to sit and write for you.  And we've got my bloody child on display for you, the Hell of Fame, where we'll give you our thoughts on the people and things that inspired us to be horror fans in the first place.  We're dedicated to bringing you only the best quality material.  Or die by the sword trying.
So while you're here, feel free to look around.  This far South of Heaven, we've got plenty of dark and frightening corners for you to scope out.
— Phil Fasso
Phil Fasso is a former high school English teacher and lifelong writer, as well
as the previous editor-in-chief for Icons of Fright.  He was last seen being devoured by a horde of hungry Romero zombies.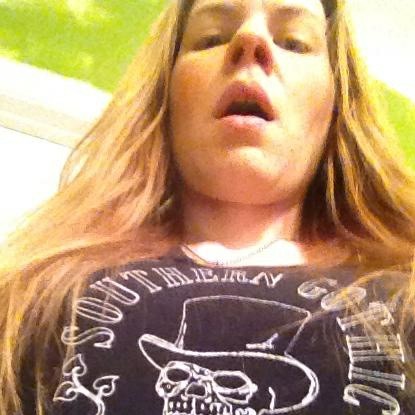 Heather Elle is a contributor at Death Ensemble and an otherwise generally useless former human being. Ghostbusters, Gremlins, Freddy Krueger, Killer Klowns, Elvira, Rhonda Shear, Stephen King, and Pink Floyd's The Wall (and a broken home with easy access to premium cable) warped her fragile psyche by the age of 10. If it's dark, bizarre, or demented, she probably loves it. A Southern vegan feminist, she was last seen in Senoia, GA, tearing Andrew Lincoln's pants off with her teeth.

T.D. Clark has written for Fangoria, Icons of Fright, IGN, MAXIM, Variety and other respectable rags. In his spare time, he worships at the altar of heavy metal, lovingly caresses his PlayStation 3 and obsesses over his Netflix queue. He was last seen roaming the Tennessee mountains,  trying to recapture the high he felt after watching The Evil Dead for the first time.
Nicole Fiss is a contributing staff writer and full-time POLTERGEIST fan.  She has recently crossed over to the other side with Carol Anne, as they search for Beatrice Straight.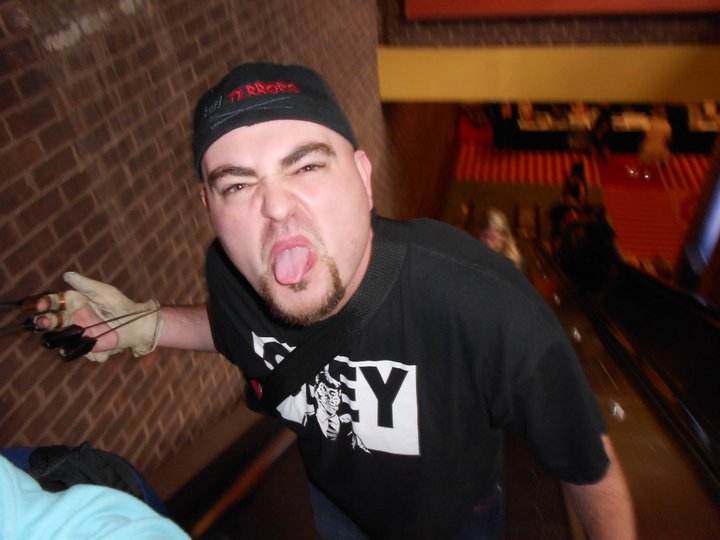 Chad E. Young is a former teacher and full time horror fanatic. His first horror convention was in 2004 and he never looked back. You can find all 6'6 foot of him roaming the convention hallwaysin search for ELM STREET memorabilia or proposing to PJ Soles.
Michael Stever has been a self-described horror lover for as long as he can remember, and is proud to become part of the Death Ensemble team. He's worked in/around New York City as a full time, freelance filmmaker, camera man, editor, writer & actor for nearly twenty years.
To learn more, visit: http://about.me/michaelstever
Brian Skutle started writing about film in contributions to the local paper's "You Be the Critic" section; in January of 1997, his first contribution would be published, and by the time of the feature's discontinuation in September of 2000, he would have over 60 published. In the summer of 1999, he began to send these to friends and family; this series of emails continues to this day, and has expanded substantially over the years, with the reviews going deeper and deeper than those initial short reviews. Early on in 2003, he began to record audio commentaries for a variety of movies with friends after being inspired by a Roger Ebert article in Yahoo Internet Life, and discovering a site that acts as a search engine for those interested in listening to other peoples' commentaries.  He continues to share his thoughts, both in writing and audio form, at his website, www.sonic-cinema.com.
Join us….